DRAGON RACING – AUGUST 2022
UPDATE #68
SUMMER WORKSHOP UPDATES
Servicing The Dragon Ferrari 488 Challenge Evo
Whilst our racing activities ended in June there was no respite for Dragon as we set about our summer repair and maintenance programs.
As has become tradition, Dragon's own fleet was the first to be tackled – our Ferrari 488 Challenge EVO enjoying a full rebuild, our Mercedes GT4s receiving their upgrades, and 2 of our McLaren GT Sprints receiving full engine rebuilds.

Our CEO then spent time with the Challenge owners whose components in some of the cars were out of life and needed replacing or rebuilding – these will be completed in September ready for the new season of Passione Ferrari: Club Challenge Middle East.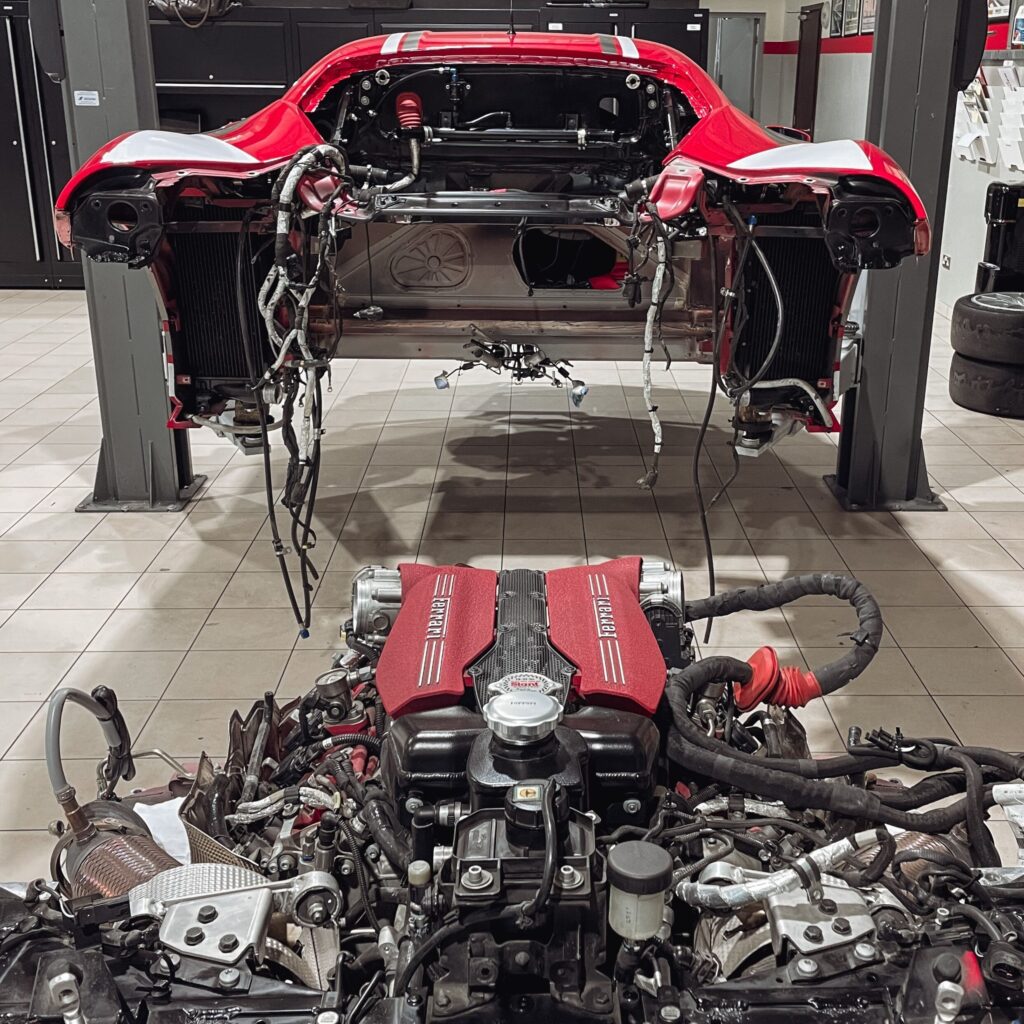 The Ferrari 488 Challenge Evo is a complex racing machine. Just like a surgeon operating on an open heart, the strip down and re-build of the car requires skilled and knowledgeable hands, as well as patience and perseverance.
With race cars having a specific maintenance schedule to be adhered to, our fleet and customer race cars undergo a rebuild in accordance with the parts replacement or rebuild as per the recommended schedule.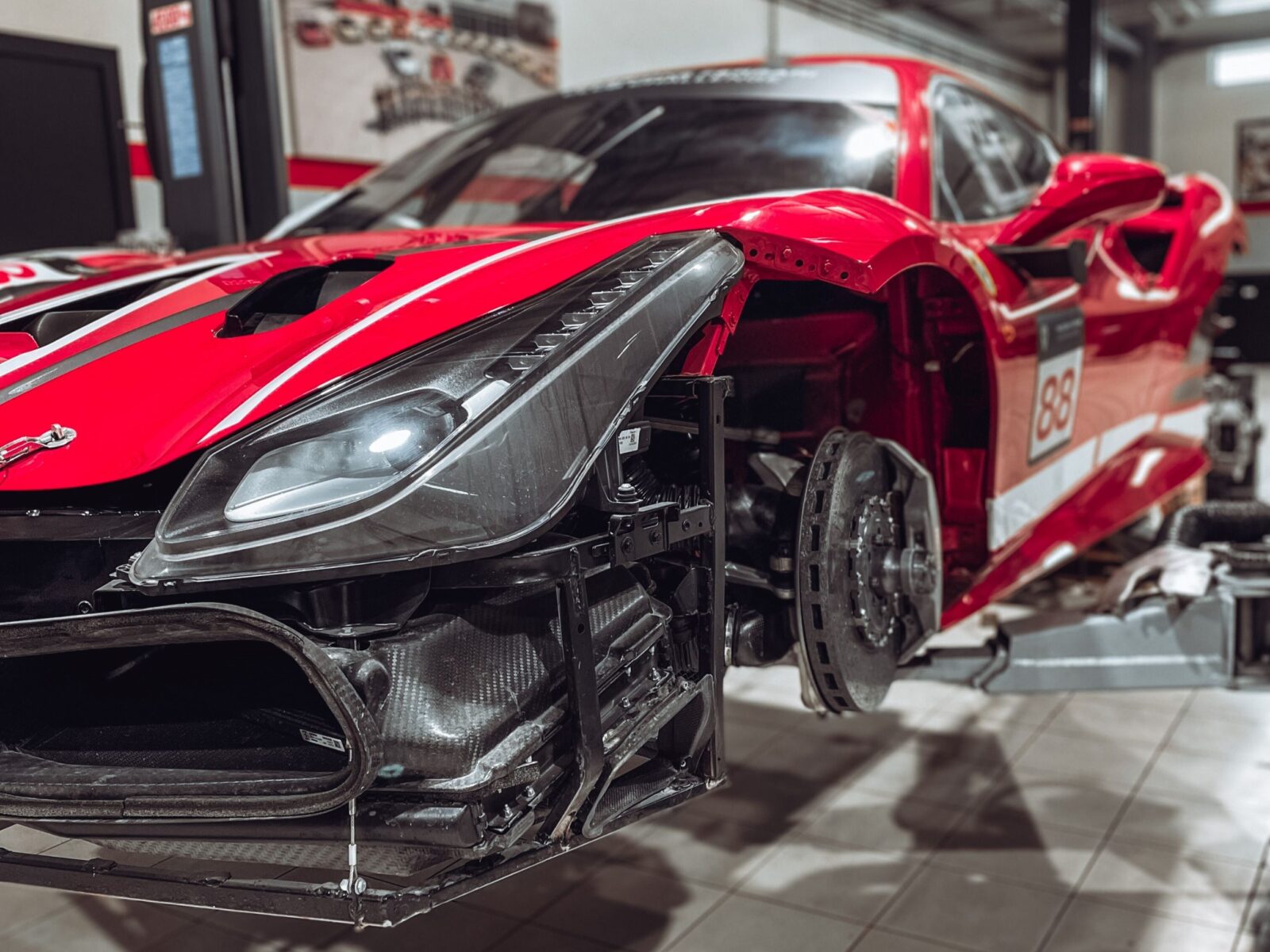 The fuel cell, which has a validity of 5 years from the date of manufacture, has completed rigorous tests and re-certification back at its original manufacturer in the UK. This now gives the existing fuel cell a further 2 years of validity before it needs to be replaced.

Finally, all of the suspension components, water cooling system, engine ancillaries, electrical wiring, braking, and steering system are inspected and rebuilt ready for the busy 2022-2023 season.
---
A rare find – The Porsche 964 Turbo S Flachbau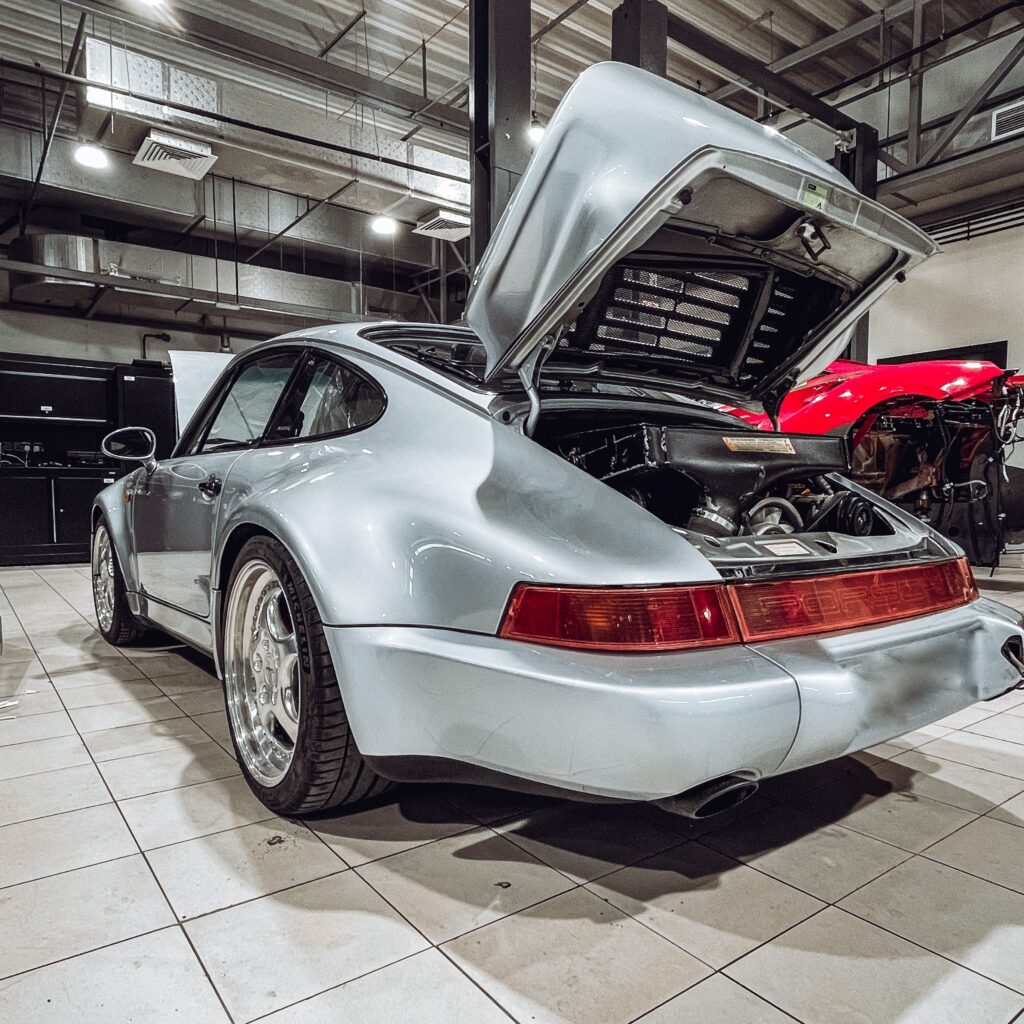 From a race car to a rare car, the workshop has been full of impressive automobiles during the summer break.

For true car enthusiasts, this might just be the most beautiful find.

This Limited Edition Porsche 964 Turbo S Flachbau is one of 76 original chassis hand-built in Stuttgart.
Its uniqueness is down to the car's front end design – the "Flat Nose" which was unique to this car and a rare find in the Middle East. This low mileage and beautiful example was originally delivered to the GCC and has remained here since.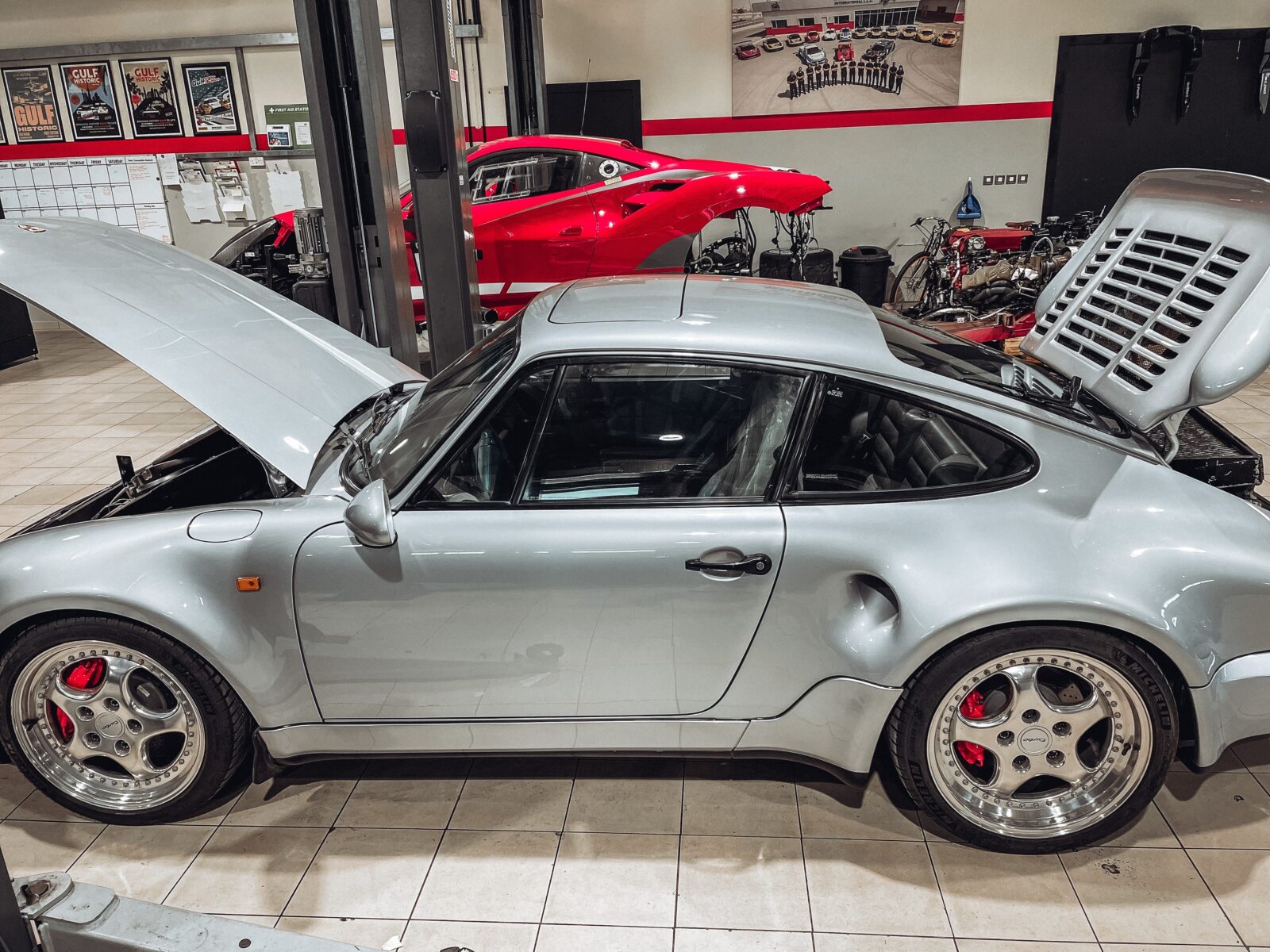 Of the 76 models available, the owner of one of the rarest Porsche in the world has entrusted Dragon as the preferred company to bring this Porsche back to its former self and make the vehicle road worthy once again.

After many years in storage, the vehicle has undergone extensive inspections and servicing with parts sourced from across the world for this rare vehicle. The car will soon undergo an RTA inspection ready to hit the streets of the UAE this Autumn.
---
More Power For the 800PS McLaren Senna…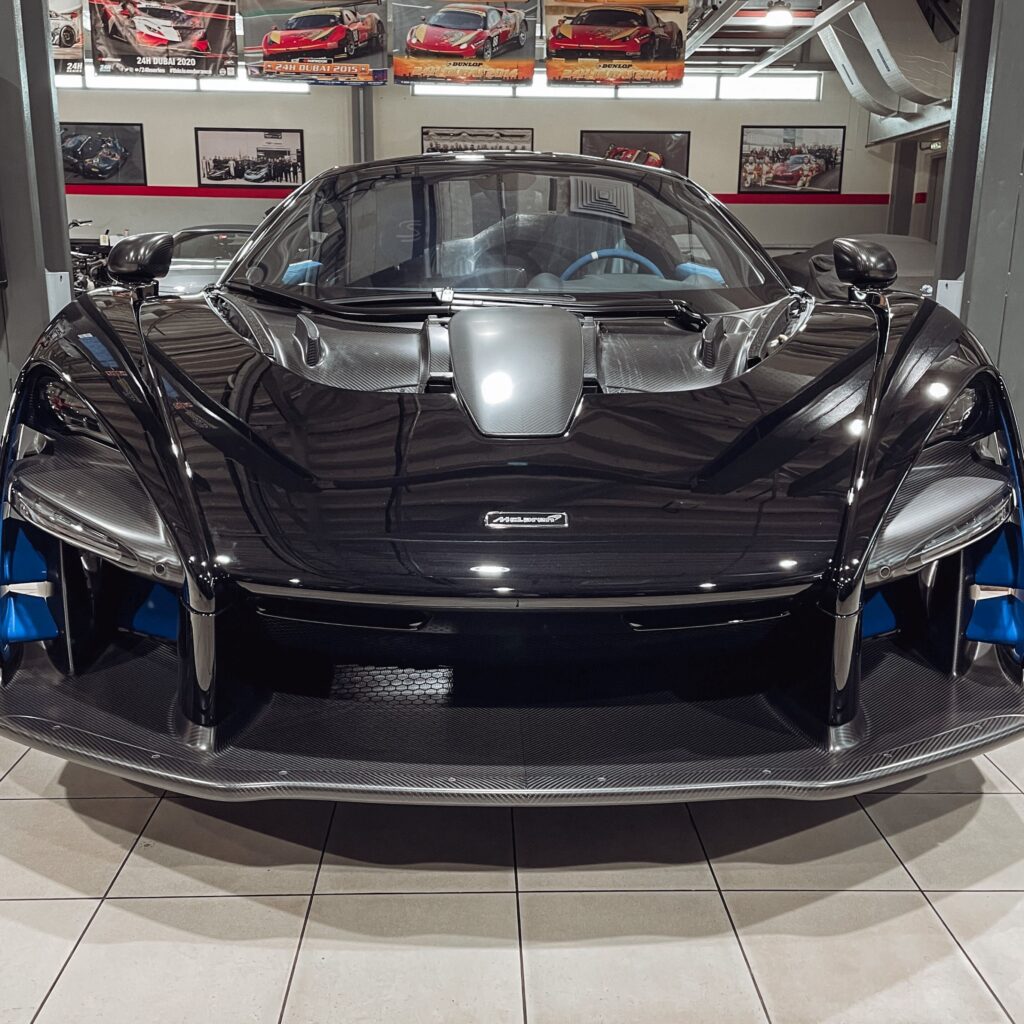 The McLaren Senna, the most track-focused legal road car ever built by McLaren is fitted with a mighty 4.0-litre twin-turbocharged V8. Weighing less than 1200kg, with 800PS and 800Kg of downforce, it's the fastest McLaren road car to date.

With its carbon fibre bodywork and Alcantara be-spoke blue interiors, it is difficult not to miss this wonderful example on the street or track!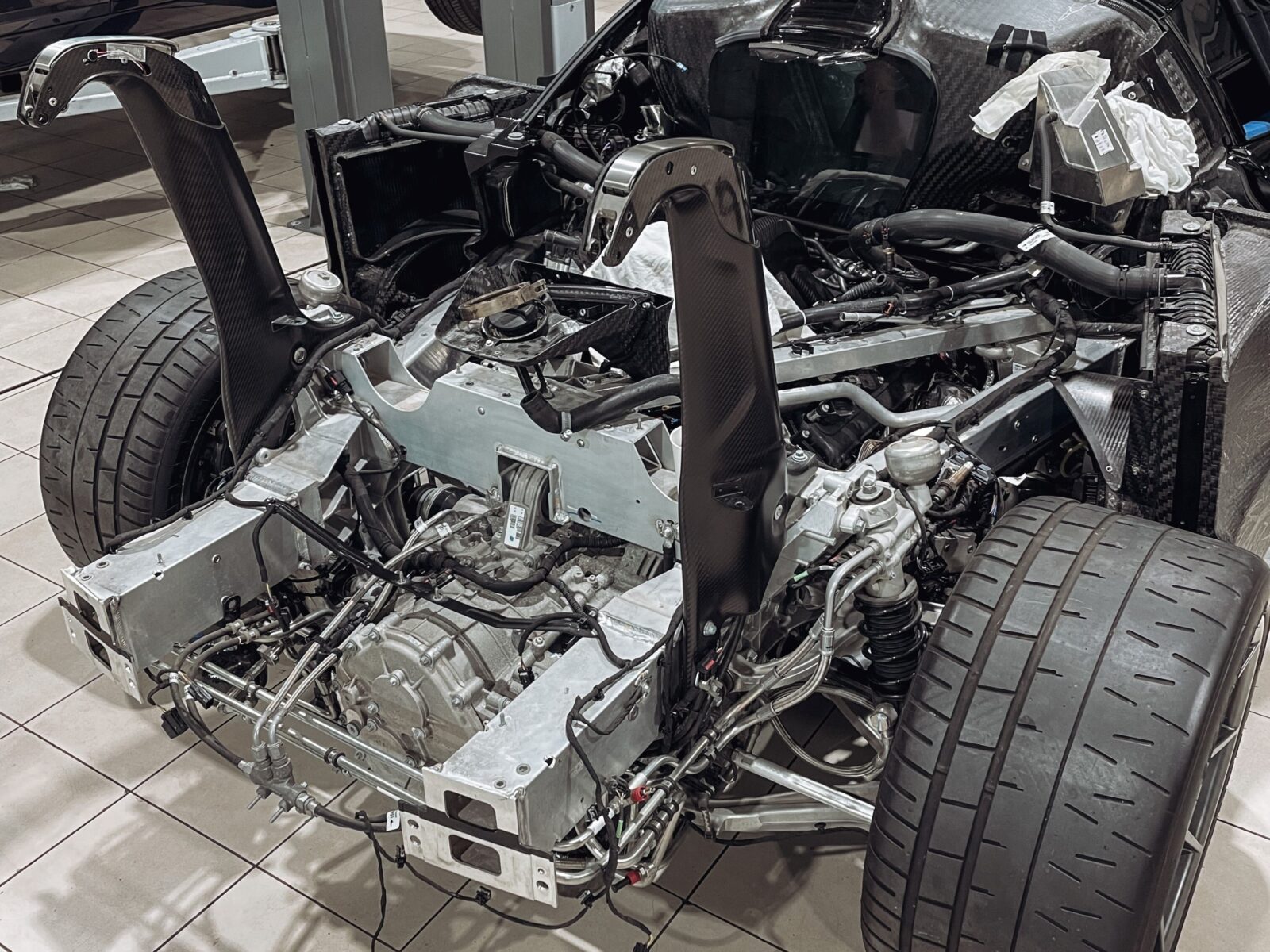 Upon arriving at the Dragon's workshop, the Senna has been stripped down by our technicians to undergo a Stage 3 power upgrade, as requested by its owner.
With uprated turbos, bespoke charge coolers, lightweight upgraded Inconel exhaust system this Senna will certainly have the performance to match its aggressive styling.

Remapping of the ECU (Engine Control Unit) will be completed once the upgrades are complete, along with routine servicing and Dragon enhanced inspection of the vehicle components.
This Senna will be well over 900PS once the upgrades are completed!
---
NEW MEMBERS JOINING THE DRAGON TEAM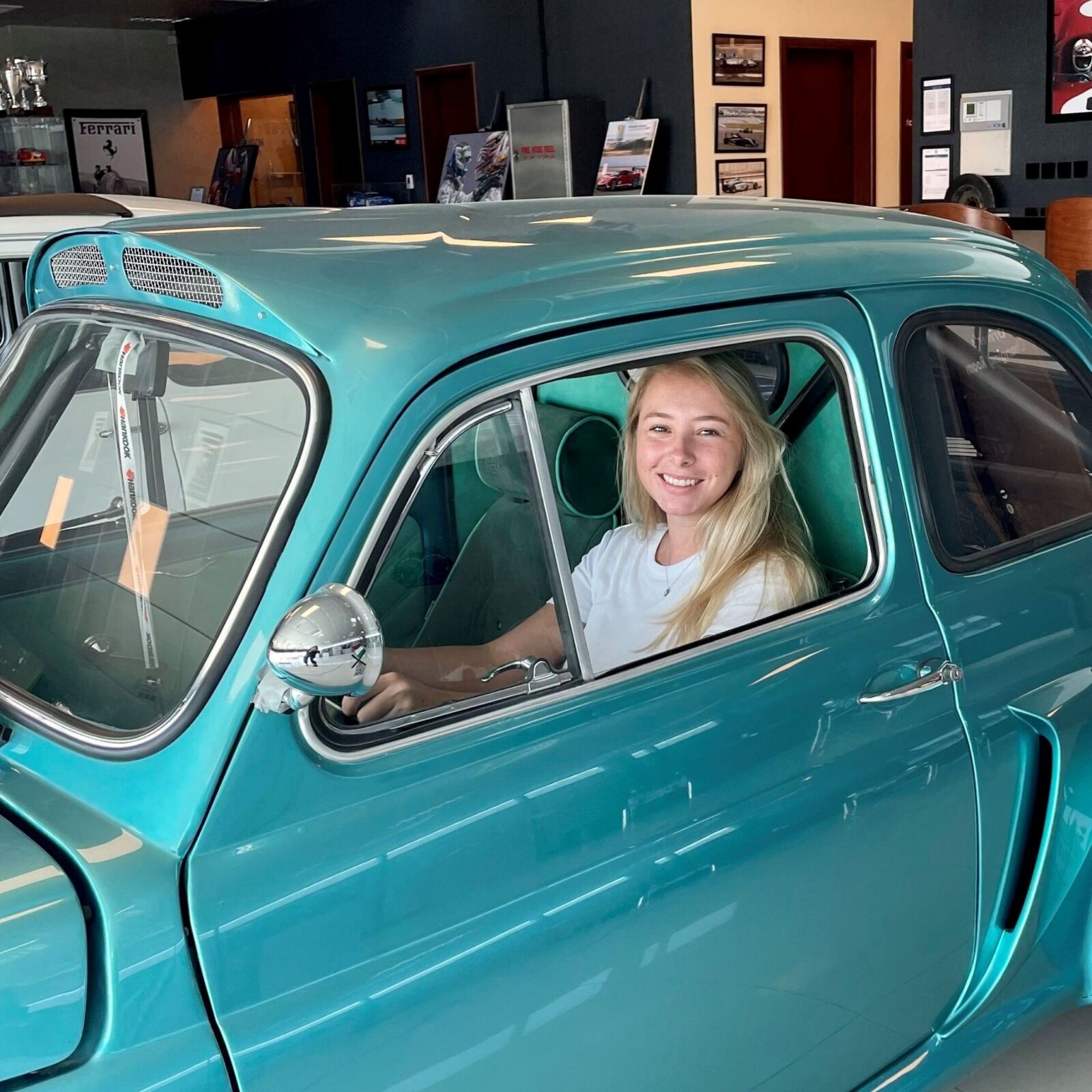 As our activities increase so has our team grown.

We move into our 2022/2023 season with four new colleagues having joined the team – Roberta Giardini, Mary Valencia, Joel Latorre and George Grayson.

Roberta, in the role of Event Coordinator, started working with Dragon in November 2021 after having worked in the Press and Corporate Events division for Maserati in Italy. Her three years of experience in the Hospitality and Events field between the UAE and European markets will help deliver bespoke experiences to our customers.

Mary has joined us in February in the role of Receptionist, with more than ten years of experience in customer service in the Middle East, Singapore and the Philippines, she is our client-focused employee.
Mary pays great attention to detail and has an incredible empathy, that is why she will always make sure that all clients are looked after …as well as all the rest of the Dragon personnel!

Joel will be working as a Technician to help out the workshop team. He has been living in the UAE since 2007, employed by different multi-brands companies, such as the Emirates Motor Company. He has now joined our Workshop team, bringing his expertise and great sense of teamwork.

George joined this summer as our Junior Engineer. Having graduated in Mechanical Engineering in the UK, he's spent the last two years in the UAE before joining Dragon. His engineering knowledge and proactive approach bring an advantage to the team, and we look forward to having him during the busy season ahead.

We are very happy to have them on board and wish them a fun and durable experience with us.
Please join us in welcoming the new Dragoneers to the family!