DRAGON RACING – AUGUST 2023
TWO NEW FERRARI 296 GT3 RACE CARS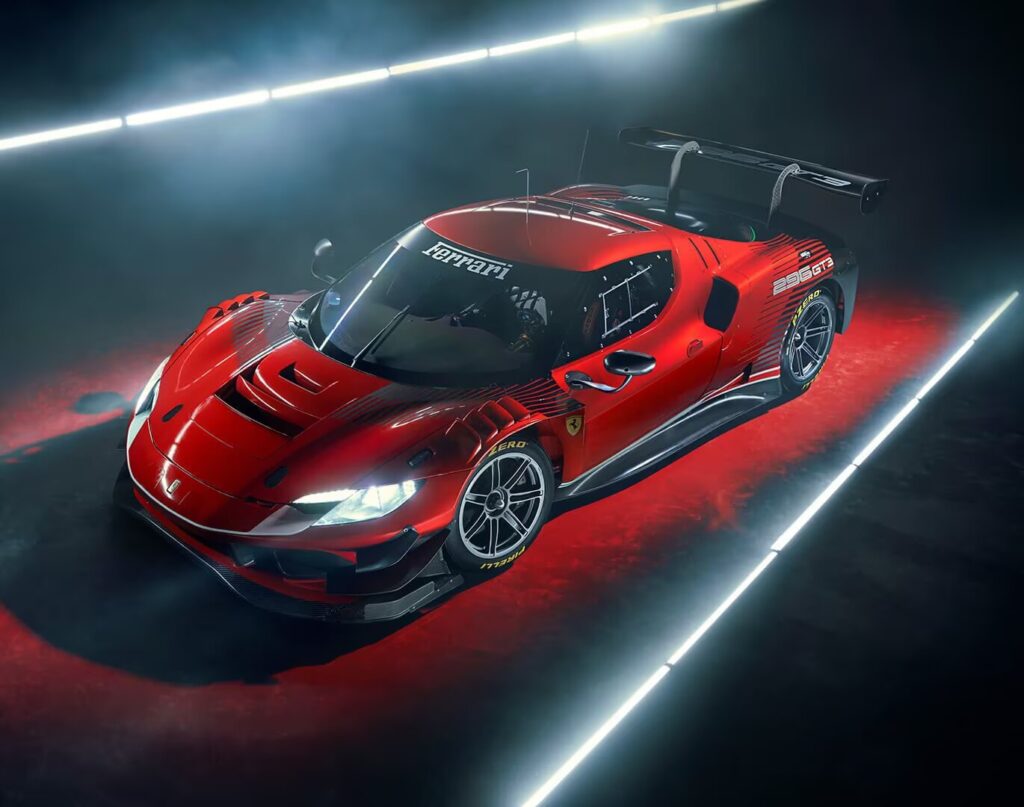 It is with great pleasure that we announce Dragon Racing will soon be taking delivery of a pair of Ferrari 296 GT3 race cars. The new vehicles are currently in build, and will soon undergo a shakedown at Fiorano before they are delivered to Dragon Racing in October.
In a recent interview with Daily Sports Car our CEO Brad Fincham commented "We look forward to being back on the GT3 grid, our foundations in the UAE started with the 458 GT3 where we took 2 wins at the Dubai 24hrs and podiums in the Gulf 12hrs. We also enjoyed success at the Gulf 12hrs with the 488 GT3 so being back racing at the front is a challenge we are looking forward to."
Our Ferrari 296 GT3 fleet is already attracting strong interest with the cars set to debut at the Gulf 12hrs in December, followed by the Dubai 24hrs in January and then onto the Asian Le Mans series in February.
WORKSHOP UPDATES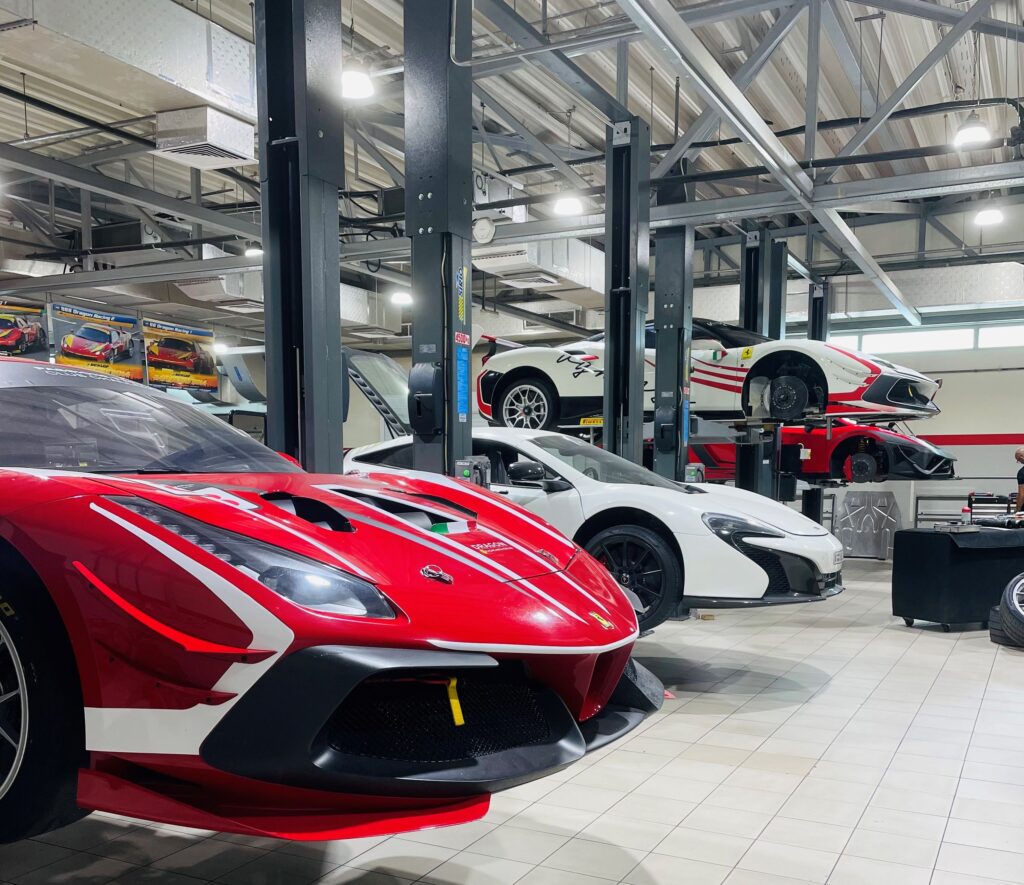 As the anticipation for the new season heightens, our mechanics have been working hard to rebuild our own fleet, and update our customers cars to prepare them for their return to the racetrack.
Our approach is focused on a commitment to excellence, ensuring that each vehicle undergoes a thorough inspection, refurbishment, and fine-tuning to deliver the reliability and performance our clients expect from Dragon Racing.
While we're deep into the project of rebuilding multiple customer 488 Ferrari Challenge Evos, let's not forget our very own fleet of 458 Ferrari Challenge cars. These vehicles have been an integral part of Dragon Racing's journey, and these vehicles will have a fresh look ahead of the 2023-2024 motorsport season.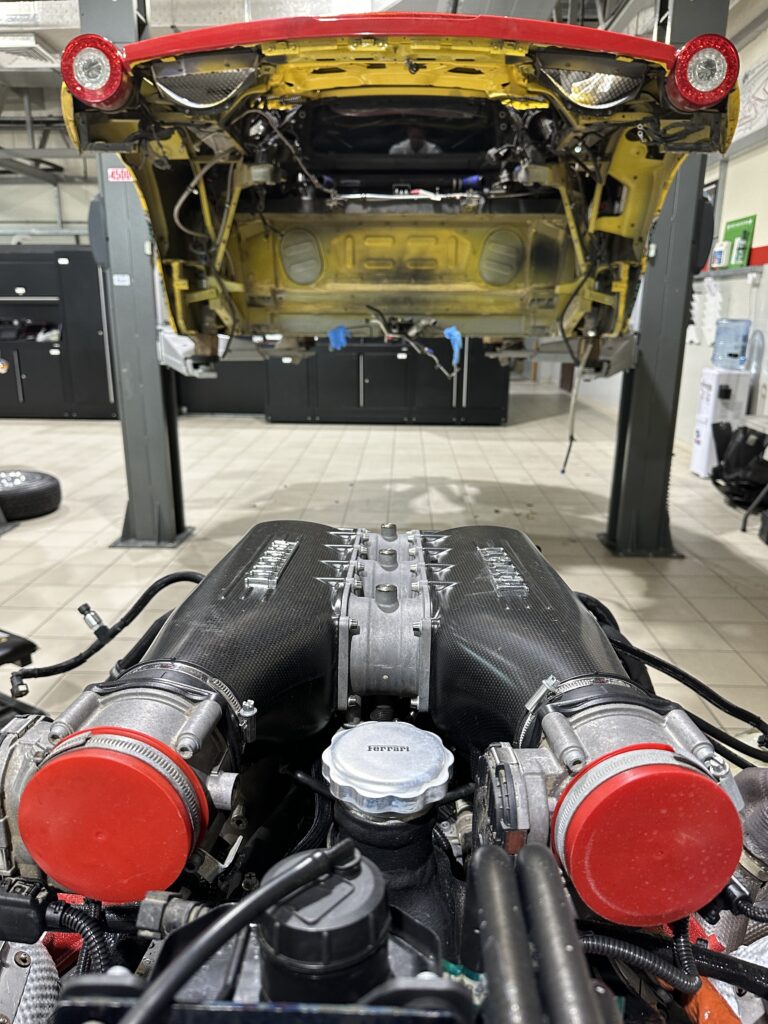 SHINING A LIGHT ON THE FAST LANE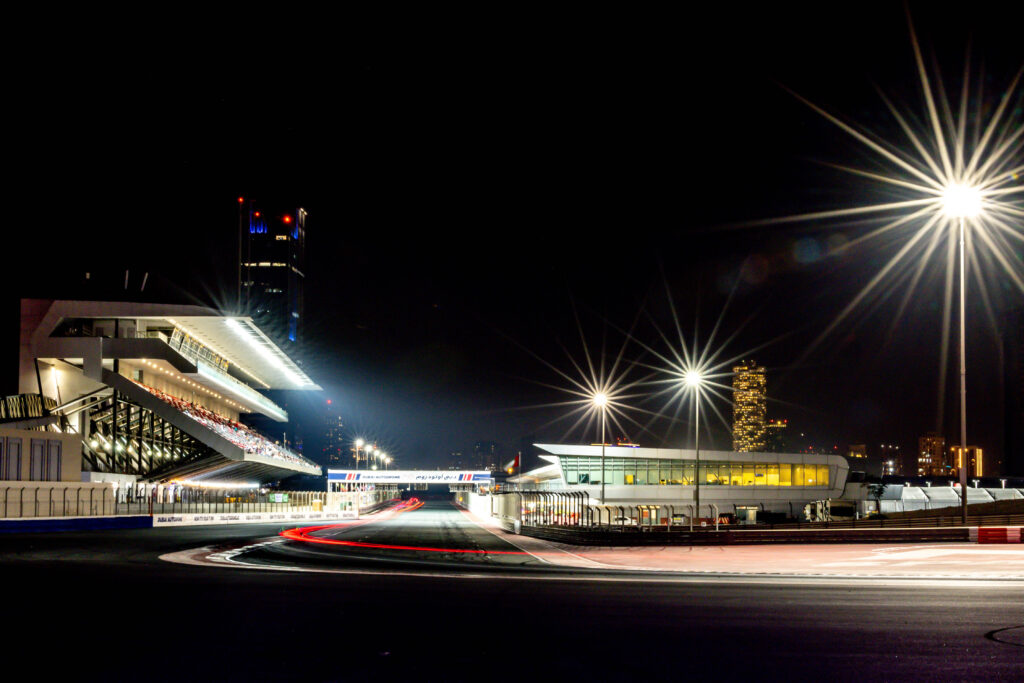 We are excited to unveil an electrifying update that's set to illuminate your racing experience like never before! As the summer heat starts to simmer, we're turning up the excitement at our home track with brand new lights that have been installed at Dubai Autodrome. The new lights will pave the way for thrilling night time activity on the circuit.
While we eagerly anticipate the debut of Dragon Test Days at night, we encourage you to stay tuned for further updates and announcements through our newsletters and social media page.
GPM RACING JOINS GULF PROCAR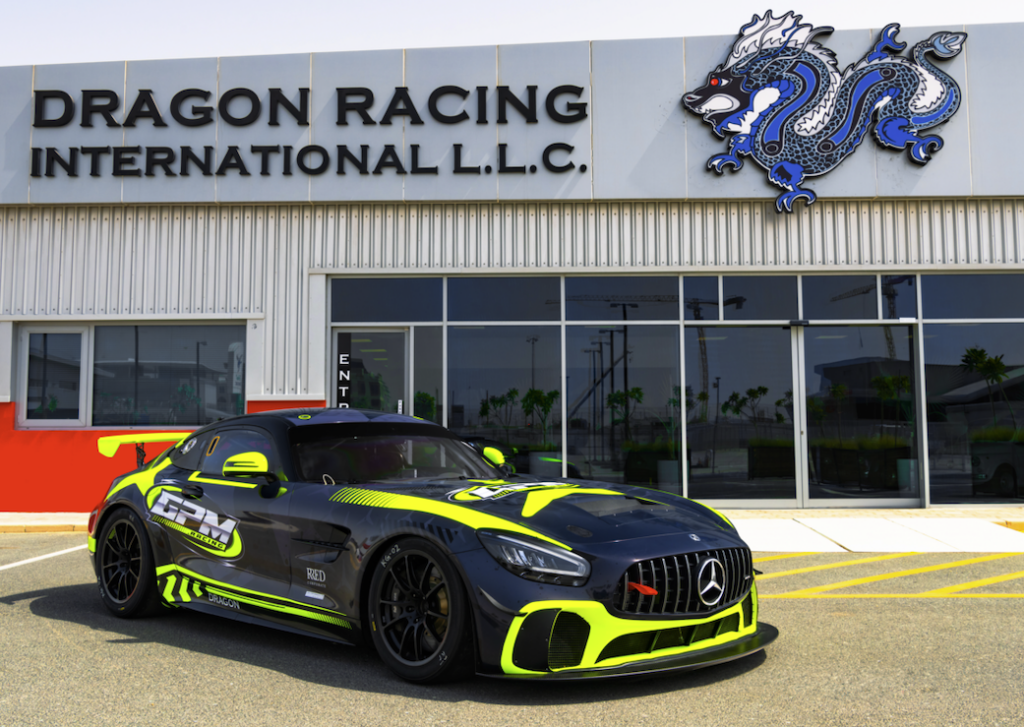 GPM Racing is the latest team to commit to the Gulf Procar championship. Team Owner/Driver Keith Gatehouse has purchased the race winning Dragon AMG GT4 and will line up on the grid for the full season of the championship, with the aim to clinch the GT4 Class.
The car, fresh in its striking new Mercedes F1 inspired livery, is certain to catch everyone's attention. Keith, who started racing in 2023, is excited to get his testing campaign underway ahead of the new season.
PRAGA COMMITS TO GULF PROCAR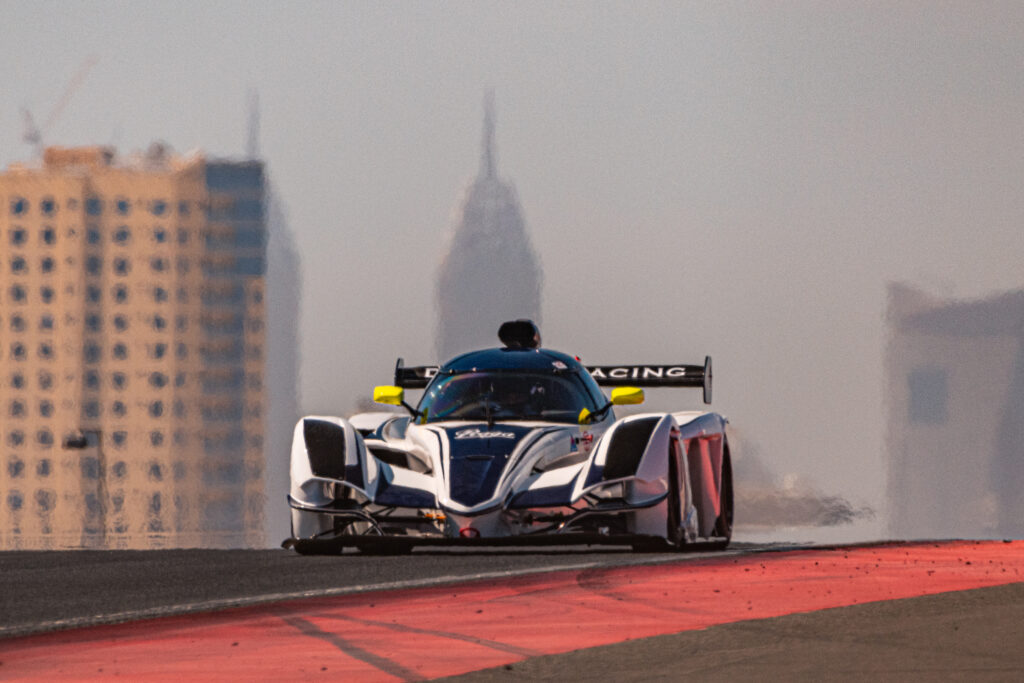 Dragon Racing has renewed its partnership with Praga Racing UAE, and will enter Ian Roberts' Praga R1T into the Gulf Procar championship for the 2023/2024 season.
The privately owned 650Kg R1T is powered by a 365HP Renault turbo engine, and took the 2022/2023 Gulf Procar season by storm, competing in a total of 7 races, achieving 5 race wins, 6 podiums, and 4 fastest laps.
With the eyes now set for the first rounds of the 2023/2024 season starting at Yas Marina Circuit in October, Ian has his sights firmly set on further success in this stunning prototype style race car.
2023-2024 GULF PROCAR ENTRIES ARE OPEN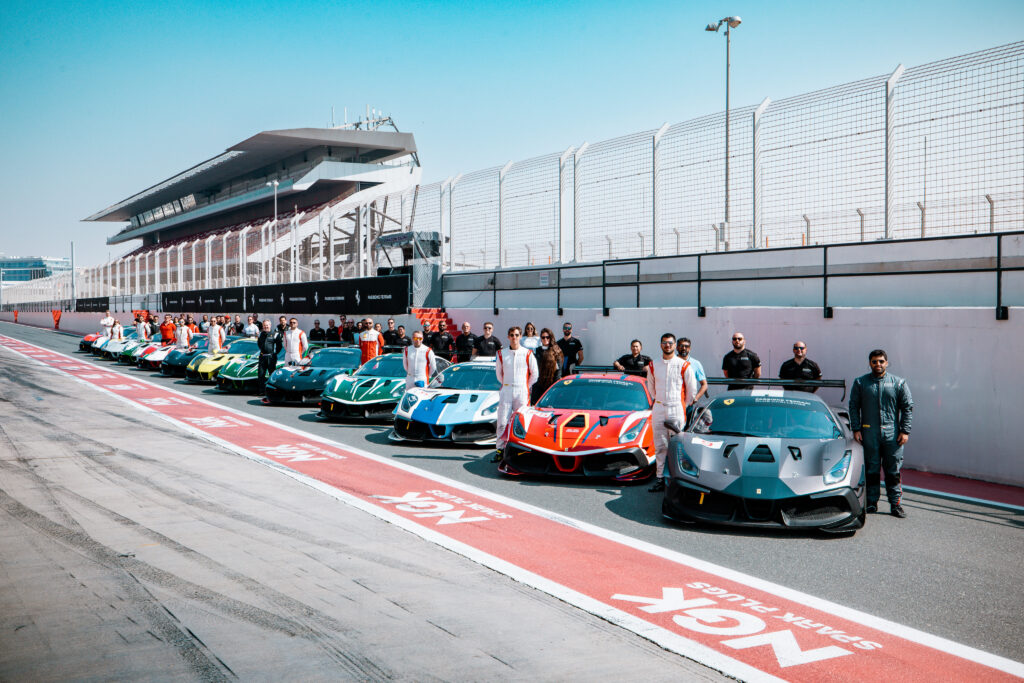 We would kindly like to remind all drivers that registrations for the upcoming season have now opened. This is your opportunity to book in advance and secure your slot on the grid. With expanded grids throughout every class, this season promises to be bigger than ever and grow on the success of the newly managed series in 2022/2023.
Should you have any inquiries or need assistance with the registration process, please feel free to reach out to Jake at jake@dragonracing88.com. We're here to ensure your journey to the checkered flag is as smooth as possible.
Stay tuned for more updates and stories as we gear up for an adrenaline-fueled season ahead!