DRAGON RACING – NOVEMBER 2023
DRAGON RACING'S 10TH ANNIVERSARY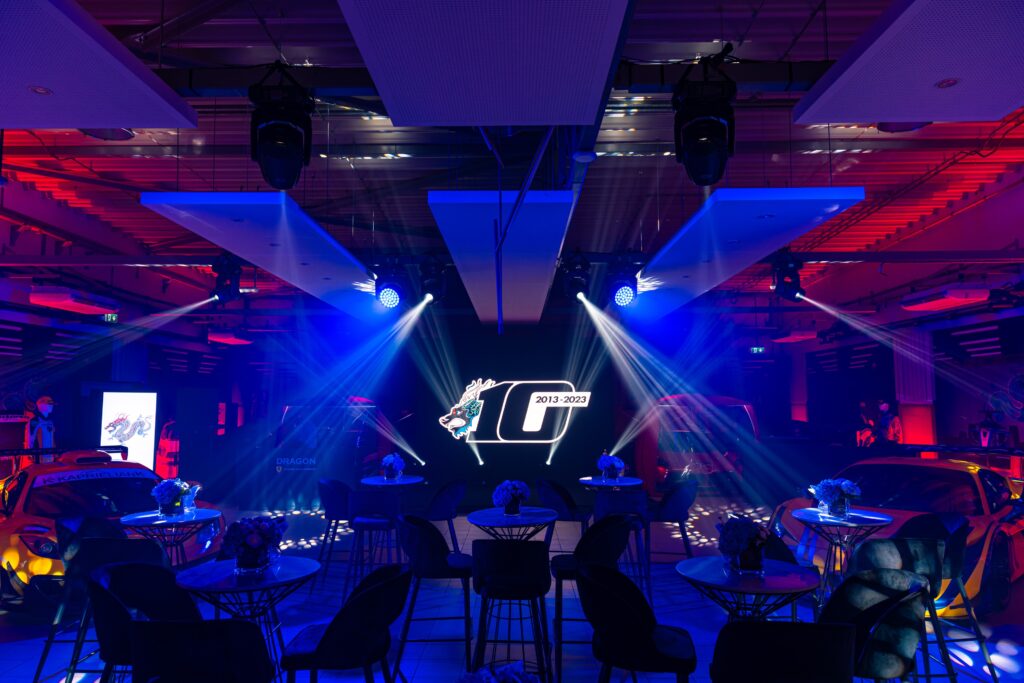 We are delighted to share the exciting highlights from our unforgettable Dragon Racing 10th Anniversary celebration, which took place last month. It was a day filled with adrenaline-fueled races and heartwarming reunions, making it an event to remember in Dragon Racing's history.

Our anniversary celebration kicked off with a thrilling track event specially organized for our valued customers. Participants and their guests were treated to the sight of powerful race cars and road cars racing around the Dubai Autodrome track.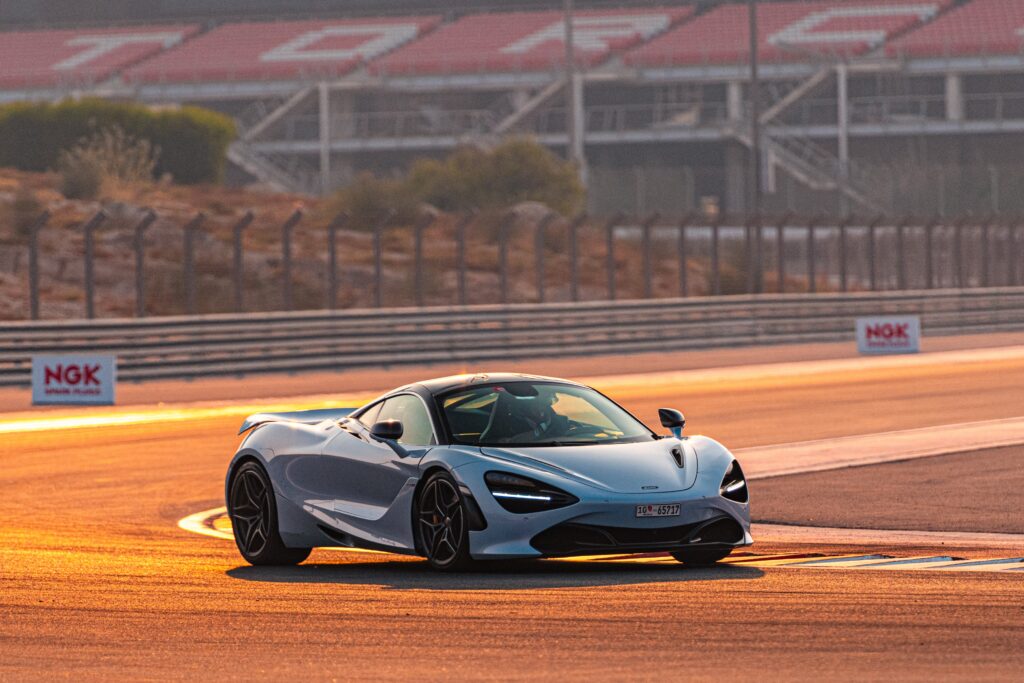 As the sun set, the celebration continued into the night at Dragon HQ. The night was filled with laughter, music, and joy as our guests enjoyed a delightful Italian dinner, expertly crafted cocktails from our bar, and tunes by one of Dubai's favourite DJs, Walter Scalzone.

A highlight of the evening was the reunion with our former Director of Racing, Rob Barff. His presence added an extra layer of nostalgia and excitement to the celebration as he shared stories from the early days of Dragon Racing.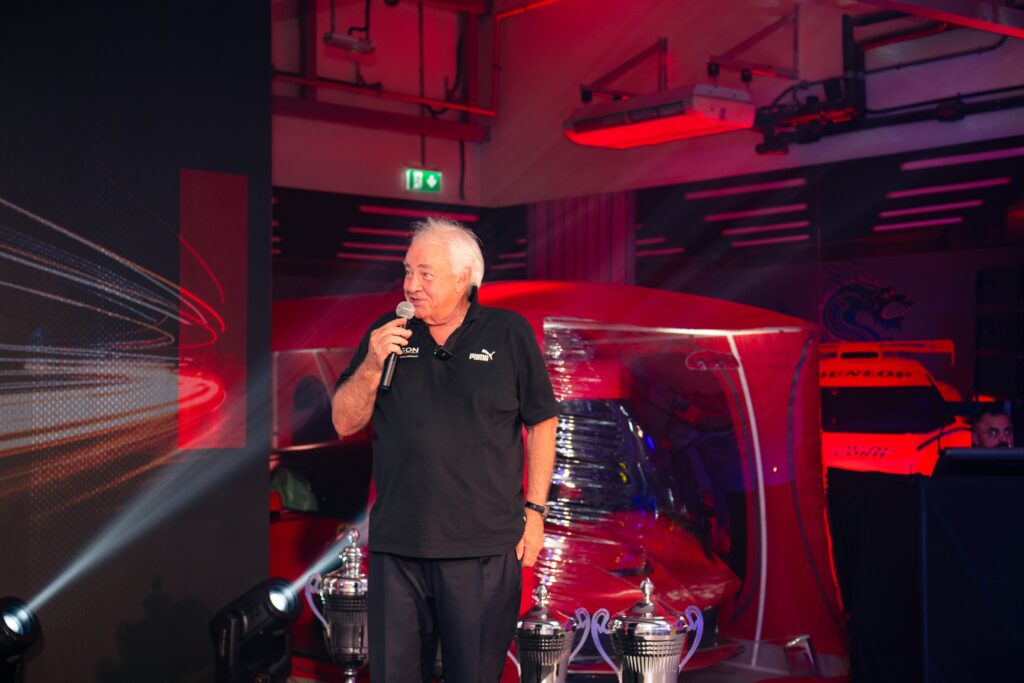 The heart of this celebration was undoubtedly the inspiring speech delivered by Dragon Racing's visionary founder, Leon Price. In his speech, Leon shared how Dragon Racing was born and his favourite moments with Dragon Racing over the past decade. His speech concluded with him expressing gratitude to his talented team and for the strong partnerships the company has created with Pirelli Middle East and Ferrari Middle East. It was a heartwarming moment for everyone, reminding us of the incredible journey we've had over the past decade.

As we reflect on this milestone event, we are filled with gratitude for your continued support. Dragon Racing's 10th-anniversary celebration was not just a celebration of our past but also a promise for an even more exciting future!
PROCAR – ROUND 1 – OCTOBER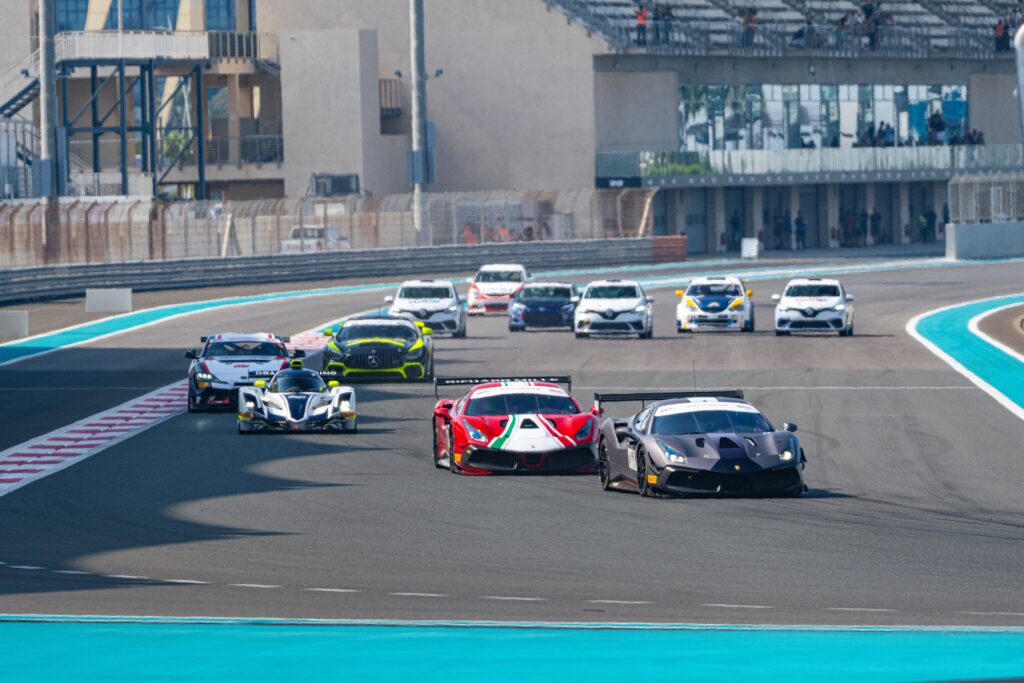 Round 1 of the Procar Season opened at the iconic Yas Marina Circuit where four Dragon Racing driver's competed for a place on the podium.

Khaled Al Marzouq set the tone for the weekend by clinching pole position for race one, showcasing his racing skills in a Ferrari 488 Challenge Evo. The second race brought a shift in dynamics, with Ian Roberts securing pole position based on the second fastest time of qualifying, setting the stage for an exhilarating showdown.

During the race, we witnessed fierce competition among Dragon Racing's talented drivers. Khaled Al Marzouq and Jan Sandmann, both behind the wheels of a Ferrari 488 Challenge Evo, engaged in thrilling fights for overall podium places and victory. Ian Roberts showcased unparalleled determination and skill as he raced his Praga with a display of control and precision.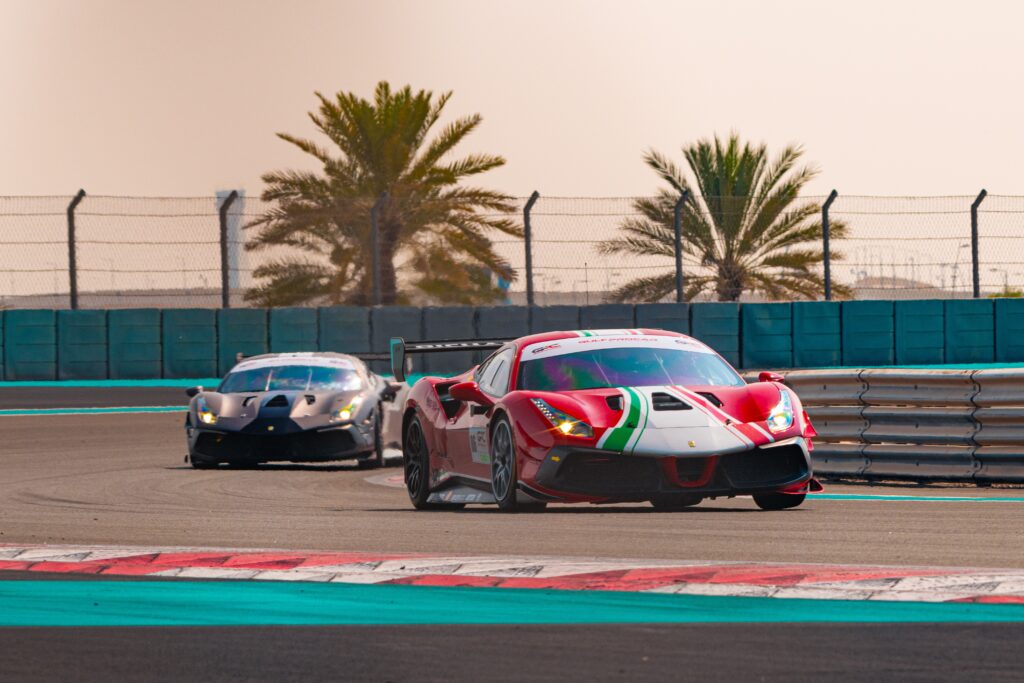 A notable weekend highlight was Dragon Racing Driver Keith Gatehouse making his mark in the Mercedes AMG GT4. Despite being his first-ever race, Gatehouse showcased remarkable skill, finishing both races and proving to be a contender against more experienced drivers. His competitive pace impressed spectators, hinting at an exciting season ahead.
Al Marzouq emerged as the star of Round 1, securing victories in both races with a display of exceptional speed and unwavering consistency. His dominant performance left the competition trailing behind, highlighting his skills on the track.
The battles between Sandmann and Roberts kept spectators on the edge of their seats. The Dragon Racing duo exhibited extraordinary skill and determination, with both drivers finishing both races with a breathtakingly close margin of just over a second at the finish line.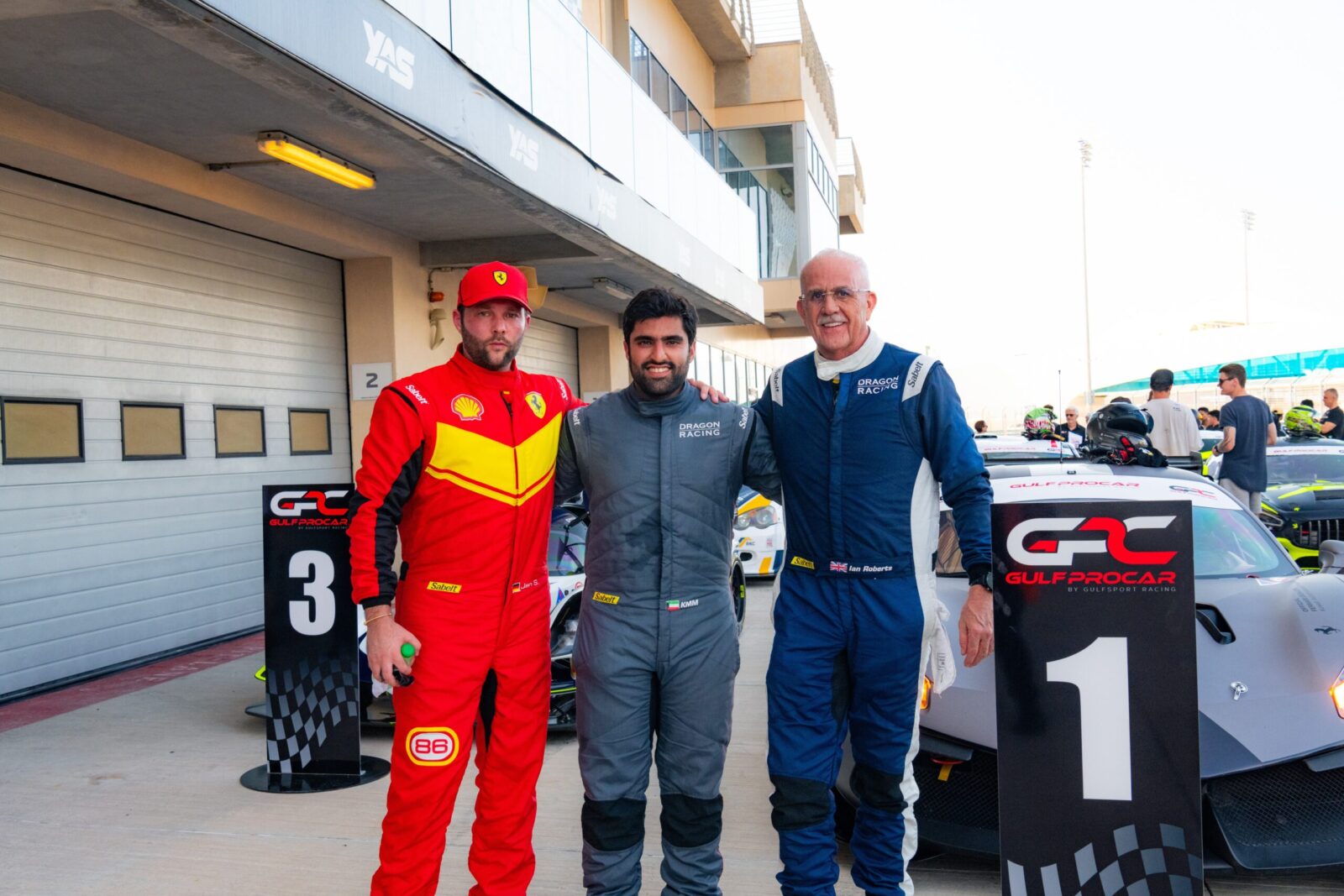 As we wrap up Round 1 of the ProCar Racing Series, the Dragon Racing team has set the bar high, promising an action-packed season filled with intense competition and thrilling races.
PROCAR – ROUND 2 – NOVEMBER
The Dragon Racing team came out in full force for Round 2 of ProCar, with a dynamic lineup featuring Gurunath Balasubramanian in the Porsche 992 Cup, Tani Hanna and Masoud Jaberian in a Ferrari 488 Challenge Evo, and Keith Gatehouse behind the wheel of a Mercedes AMG GT4.

During Round 2, Jaberian made his debut in professional car racing, where he displayed exemplary skill behind the wheel of a Ferrari 488 Challenge Evo. Having recently earned his racing license upon the successful completion of Dragon Racing's exclusive "Ready to Race" course, Jaberian's take-off in the racing world has been nothing short of remarkable.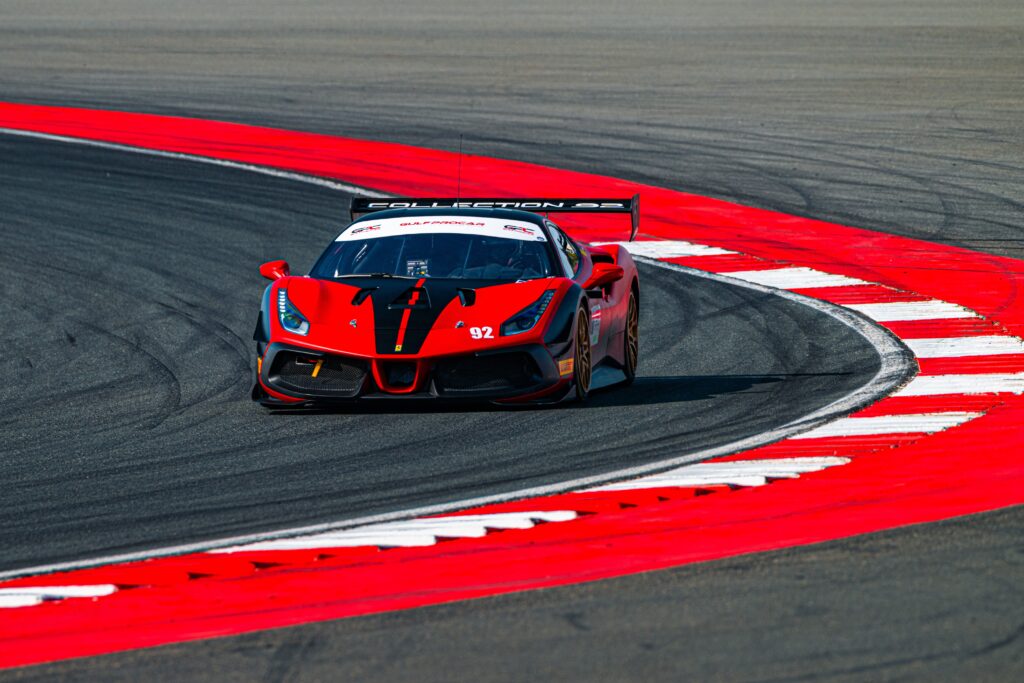 Balasubramanian, making a promising return to racing in the Porsche 992 Cup, immediately turned heads with his competitive pace, securing Pole Position for Race 1. His triumphant comeback set the stage for an exciting weekend of racing.

The adrenaline kicked in from the start as contact between Balasubramanian and Hanna on lap 1 of Race 1 created an opening for Jaberian to seize a win. While Hanna faced difficulties after this contact, he showcased remarkable resilience and made a strong comeback from last place after lap 1 to secure a podium finish in P3.

Steering in the Mercedes AMG GT4, Gatehouse fought hard in Race 1, initially leading the pack in Class 3. An intense battle later followed with Vasily Vladykin in the Toyota Supra GT4. Despite the close competition, Gatehouse secured a podium finish, adding crucial points to his championship tally.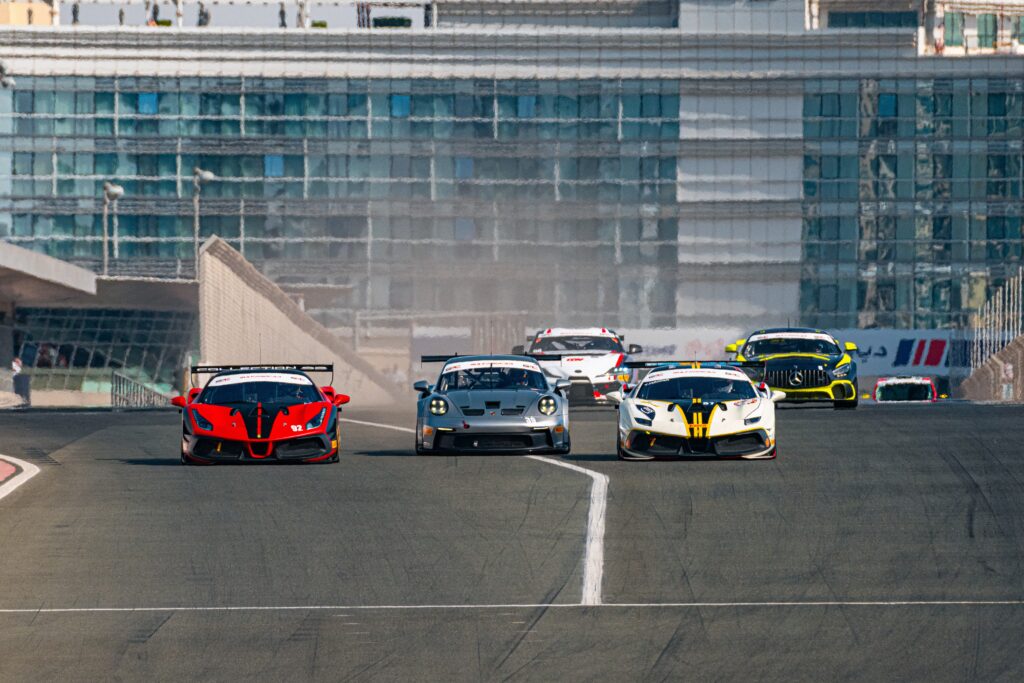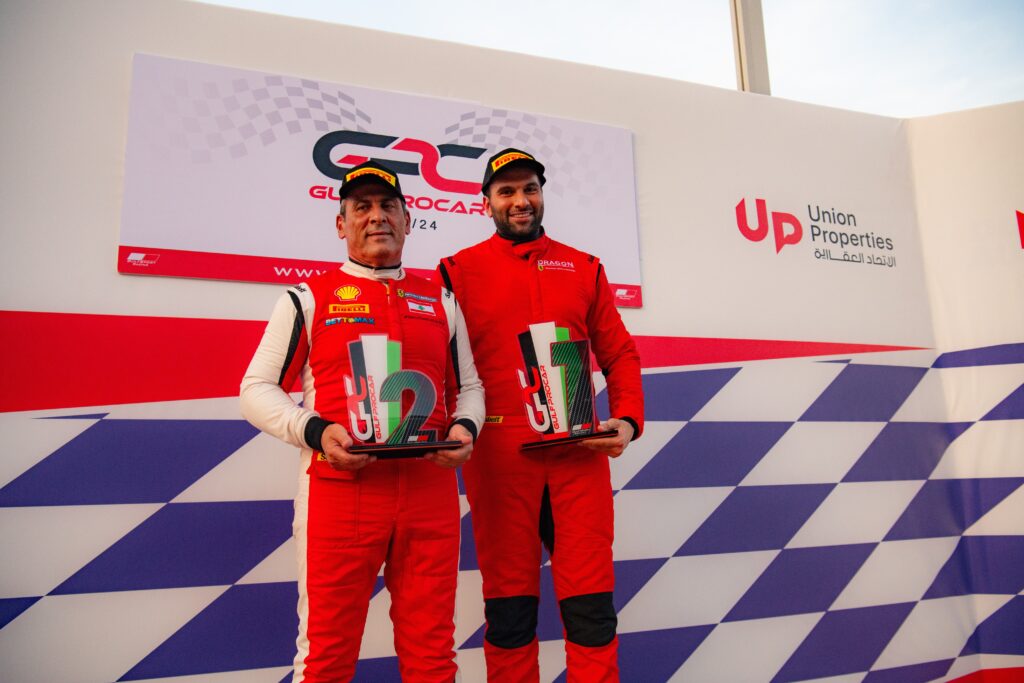 Race 2 saw another fierce showdown, this time between Dragon Racing teammates Jaberian and Hanna. In a display of skill and determination, Jaberian emerged victorious, while Hanna secured a strong P2, reaffirming Dragon Racing's dominance on the track.
Gatehouse continued to impress in Race 2, securing a podium finish. His consistent pace and strategic racing demonstrated his skills, earning valuable points for the championship in only his second-ever race weekend.
As Round 2 at Dubai Autodrome concluded, the Dragon Racing drivers showcased their racing talents, leaving a mark on the ProCar Racing Series. The competition is heating up, and we can't wait to see what the next rounds have in store.
Stay tuned for more adrenaline-pumping action at the next ProCar round!
Round 3 – Dubai Autodrome – 15th December to 16th December 2023
Round 4 – Yas Marina Circuit – 5th January to 6th January 2024
Round 5 – Yas Marina Circuit – 19th January to 20th January 2024
Round 6 – Dubai Autodrome – 1st March to 2nd March 2024
Round 7 – Dubai Autodrome – 29th March to 30th March 2024